Post Views: 345
CyberKnife has revolutionized cancer treatment. It has given hope and a new lease of life to cancer patients dealing with inoperable or untreatable tumors.
Prof. Dr. Sridhar Papaiah Susheela, a leading radiation oncologist in India, says, "Now it is possible to eliminate tumors, cancerous or benign, without the need to go under the knife."
He has more than 26 years of experience and is considered an expert in CyberKnife procedures. Till date, he has performed 3000+ surgeries using this breakthrough cancer treatment.
This new-age radiation technology is designed to deliver high radiation doses with unparallel precision and sub-millimetre accuracy thanks to the precise robotic control, image-guided linear accelerator, and real-time adaptive system.
This lowers the risk of side effects and complications associated with traditional radiation therapy, making a major difference for the patient.
Scroll below to learn in detail about CyberKnife treatment.
What is the cost of CyberKnife treatment?
As we all know, cost plays a decisive role in choosing a treatment. But let us inform you that the CyberKnife treatment cost in India is quite reasonable compared to other developed countries around the world.
The cost of CyberKnife treatment in India is approximately between Rs. 3,00,000 to Rs. 5,00,000. The variation in the price is due to different factors such as: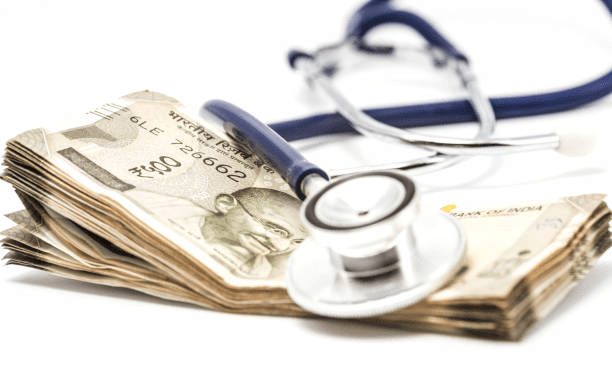 The hospital you opt for
The experience of the radiation oncologist
The location of the tumor
The number of sessions you need
You can schedule an appointment with Dr. Sridhar to know about the treatment and the exact cyberknife cost in India. He consults at HCG Hospital in Bangalore and Mumbai.
What is unique about CyberKnife?
The CyberKnife System's technology was created to move with the tumor rather than limiting patient movement. This feature enables the delivery of more precise radiation doses to the tumor while avoiding healthy tissue nearby and minimizing the adverse effects frequently associated with conventional radiation therapy procedures.
Moreover, you will need only one to five sessions to complete your treatment with CyberKnife as opposed to 3 to 4 weeks with conventional radiation.
What is the process involved in CyberKnife treatment?
The patient must lie on the treatment table while wearing a specially made mask for head cancers or a body watlock for other malignancies like lung or spine.
Before starting the radiation treatment, the imaging system takes an x-ray of the patient's position. The robot uses this information to position the linear accelerator in the proper location by comparing it to the data obtained from the CT scan.
The procedure is conducted from multiple positions around the patient. At periodic breaks, the robot halts to take x-ray images so that CyberKnife can track and account for minute variations in position.
Each session takes approximately 30 and 60 minutes. After treatment, the patient can leave immediately and resume their regular routines.
They will need to schedule another appointment and go through the same procedure again if the prescribed course of therapy calls for phased (fractionated) radiosurgery.
What are the advantages of CyberKnife treatment?
Dr. Sridhar, a prominent radiation oncologist in India, helps us understand why CyberKnife is one of the most opted options for cancer treatment:
Unmatched accuracy: CyberKnife treats cancerous and non-cancerous tumors from more than 1,400 angles, reducing damage to nearby healthy tissue or organs.
Zero recovery time: Since CyberKnife is a non-surgical procedure, there will be no discomfort, no need for anesthesia, and no recovery period. You will also not have to worry about blood loss, wound care, or medication.
No hospital stays: CyberKnife is an outpatient procedure so you can return home the same day after treatment.
Quick treatment: You will get one to five sessions spaced out over one to two weeks, as opposed to over 40 sessions with standard radiation. So naturally, your treatment will end in a shorter period.
Excellent outcome: It treats cancers that are difficult to reach, including several that may have been considered inoperable. Also, higher doses of radiation can be employed thanks to highly accurate radiation targeting, improving the patient's likelihood of recovery.
Tracks movement: The CyberKnife monitors tumor movement brought on by breathing, swallowing, coughing, etc., and modifies radiation beams as necessary.
CyberKnife can treat which tumors or conditions?
Complex or inoperable cancers are frequently treated using CyberKnife. It is a perfect alternative for patients who cannot undergo surgery or do not want to and those with tumors in extremely delicate or hard-to-reach locations.
Check the list of tumors and conditions treated using CyberKnife: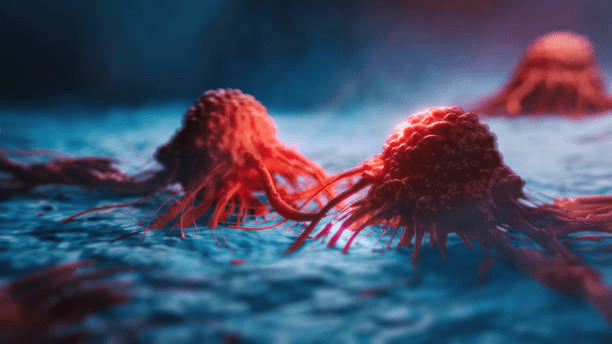 Head and neck cancer
Lung cancer
Brain tumor, spine, and skill-base tumors
Breast cancer
Liver cancer
Colon cancer
Prostate cancer
Sarcomas
Pancreatic cancer
Metastatic cancer
Trigeminal neuralgia
Elderly Patients
Patients are not willing for conventional surgery
What makes Cyberknife different from other radiosurgery systems?
Like other radio surgical systems, CyberKnife uses an image guidance system and a linear accelerator (beam source).
But what sets it apart from other systems is that the CyberKnife repeats image guiding throughout treatment delivery to adapt in real-time for slight alterations in patient or tumor location. It is notably helpful for cancers that shift in response to breathing.
CyberKnife also uses a robotic arm, which offers the device flexibility to access body parts inaccessible to traditional radio surgical technologies.
With CyberKnife technology, tumors can be found inside the body without needing an intrusive stereotactic frame like those utilized with other systems. This is far more practical and less scary for patients.
You can consult Dr. Sridhar Papaiah Susheela to know in detail about CyberKnife treatment in India, and he can help you decide whether it is the proper treatment for you or your loved one struggling with cancer.