Post Views: 146
Prostate cancer is a significant health concern, affecting millions of individuals worldwide. Metastatic prostate Cancer is a late-stage form of prostate cancer.
As the cancer spreads to distant parts of the body, it can lead to debilitating symptoms. Symptoms include bone pain, urinary problems, and fatigue. This can diminish a person's quality of life and independence. But, with early detection, advancements in treatment, and strong support systems, many individuals navigate this journey.
"Metastatic prostate cancer requires careful monitoring and treatment," says expert radiation oncologist Dr. Sridhar PS."Monitoring PSA levels is crucial for assessing treatment response and disease progression."
In this blog, we'll explore the role of PSA (Prostate-Specific Antigen) and how it influences treatment decisions.
What is PSA?
PSA is a protein produced by the prostate gland, which produces various substances that make semen.
"The prostate gland has specialized cells called epithelial cells," adds Dr. Sridhar PS, an expert in CyberKnife treatment in India. These cells produce PSA and other prostatic fluids,"
PSAservesseveralfunctions in the male body, including:
Seminal Fluid Liquefaction: PSA helps liquefy the seminal fluid after ejaculation. The liquefaction of seminal fluid aids sperm mobility.
Sperm Activation: It assists inactivating sperm to make fertilization possible.
Protection against infections: PSA can inhibit bacterial growth in the urinary system.
Immunomodulation: PSA can suppress the immune response in the female reproductive tract. This immune modulation aids in sperm survival.
Clinical Marker: Elevated PSA levels can indicate prostate issues, including cancer, making it a crucial diagnostic marker.
PSA Testing for Prostate Cancer Diagnosis:
PSA testing plays a crucial role in the early detection of prostate cancer. It involves a blood test to measure the PSA levels in the bloodstream.
"A PSA level of 4.0 nanograms per milliliter (ng/mL) or lower is considered normal," explains Dr. Sridhar, an esteemed immunotherapy doctor in India. "But, the normal range may vary slightly by age and individual factors."
Elevated PSA levels can indicate various conditions, including:
Prostate Cancer
Benign Prostatic Hyperplasia (BPH)- Enlargement of the prostate
Prostatitis – Inflammation or infection of the prostate
Recent Ejaculation or Certain Procedures like a prostate biopsy
Let's explore some of the challenges associated with this screening method.
Limitations and Potential for False Positives/Negatives
False Positives: PSA testing can lead to false-positive results, where elevated PSA levels are not cancer-related. This can cause unnecessary anxiety and further testing, including biopsies.
False Negatives: False negatives can occur especially in the early stages of cancer. Some men with prostate cancer may have normal PSA levels, leading to delayed diagnosis.
Overdiagnosis and Overtreatment: PSA testing can identify harmless slow-growing cancers. This can lead to overdiagnosis and unnecessary treatments. Potential side effects like impotence and incontinence can occur due to this.
Variability: PSA levels can fluctuate for various reasons, like age, race, medication use, and recent sexual activity. This variability can make it challenging to interpret results.
Dr. Sridhar PS states:
"We must interpret the PSA levels with other clinical factors, such as a patient's age, family history, and digital rectal examination. This will help in making informed decisions about further evaluation and treatment."
Dr. Sridhar is a CyberKnife specialist in India and Kenya committed to staying at the forefront of cancer treatment advancements.
Metastatic Prostate Cancer
Metastatic prostate cancer is advanced prostate cancer. In this stage, the cancer has spread to distant body parts such as bones, lymph nodes, liver, or lungs. It can spread through lymphatic vessels, entering
the lymph nodes. It can also enter the bloodstream, allowing cancer cells to travel to distant organs and establish secondary tumors.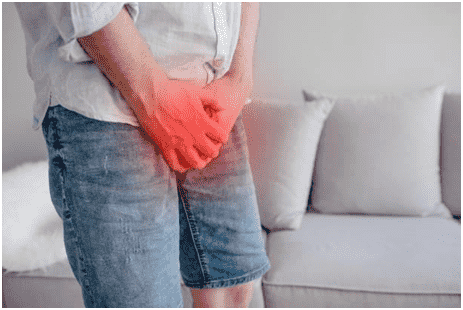 Prostate cancer often metastasizes to the bones, particularly the spine, pelvis, and long bones, due to the bone's rich blood supply. Patients may experience symptoms like bone pain, urinary problems, fatigue, and weight loss.
"Early detection and proactive management of metastatic prostate cancer are crucial," says Dr. Sridhar PS. "They improve treatment outcomes, preserve quality of life, and offer patients the best chances of long-term survival."
Dr. Sridhar regularly updates his knowledge and expertise to offer patients the most cutting-edge and effective therapies available, including IGRT and IMRT treatment in India.
Now, let's understand the dynamics of PSA levels in this advanced stage of the disease.
PSA Levels in Metastatic Prostate Cancer
The level trends of PSA in metastatic prostate cancer patients can vary widely. It depends on individual factors, treatment approaches, and disease progression. Here are some examples of possible PSA-level trends:
Continuous Rise: PSA levels may steadily increase, indicating progressive disease despite treatment. The trend of rising PSA in metastatic prostate cancer often necessitates a change in treatment strategy.
Fluctuations: PSA levels may show periodic changes, sometimes rising and falling. This fluctuation can occur due to treatment effectiveness, tumor growth variations, or treatment breaks.
Initial Drop, Followed by Increase: Some patients may experience an initial drop in PSA levels after starting treatment, followed by a subsequent rise. This drop could signify a temporary response to treatment or the development of resistance.
PSA Nadir: In some cases, treatment may lead to a PSA nadir, the lowest point PSA levels can reach. A rising PSA from this point suggests disease progression.
Stable PSA: Treatment may effectively stabilize PSA levels without significant increases in certain situations. This can indicate disease control, although it may not equate to a cure.
Decline to Undetectable Levels: Aggressive treatment approaches, such as hormone therapy or radiation, may decrease PSA levels to undetectable levels. However, this doesn't necessarily mean eradicating cancer, as small amounts of cancer cells may still exist.
Sudden PSA Spike: Occasionally, metastatic prostate cancer patients may experience a sudden spike in PSA levels. This spike can signify a more aggressive disease or a new metastasis.
"Such diverse PSA trends stress the complexity of managing metastatic prostate cancer," says Dr. Sridhar PS. "It requires tailored approaches and vigilant monitoring".
Dr. Sridhar is among the leading doctors for people seeking cancer treatments like Tomotherapy in India.
Treatment options
Metastatic prostate cancer Treatment options can vary based on several factors. These include the extent of metastasis, the overall health of the patient, and PSA levels. Here are some treatment options commonly used for metastatic prostate cancer:
Hormone Therapy (Androgen Deprivation Therapy – ADT): This is often the initial treatment for metastatic prostate cancer. It aims to lower the levels of male hormones (androgens), such as testosterone, which can fuel the growth of prostate cancer cells. PSA levels often decrease in response to ADT.
Chemotherapy: Chemotherapy drugs may be used when prostate cancer resists hormone therapy. PSA levels can help assess the need for chemotherapy and monitor its impact on the cancer.
Targeted Therapy: Targeted drugs like enzalutamide and abiraterone acetate are used in metastatic prostate cancer to inhibit specific pathways in cancer growth. PSA levels can help gauge the effectiveness of these therapies.
Immunotherapy: Immune checkpoint inhibitors, such as pembrolizumab and nivolumab, are sometimes used to treat metastatic prostate cancer, particularly in patients with specific genetic mutations. PSA levels may be considered when determining eligibility and monitoring treatment response.
Radiation Therapy: Radiation therapy may help target specific metastatic sites, such as bone metastases, to alleviate pain and slow disease progression. PSA levels may help identify metastasis sites and assess treatment response.
Bone-Targeted Therapies: Bone metastases are common in advanced prostate cancer. Medications like bisphosphonates and denosumab can help manage bone-related complications. PSA levels may help monitor disease progression in bone.
Clinical Trials: Patients with metastatic prostate cancer may be eligible for clinical trials of new treatments. PSA levels can aid in assessing the impact of these experimental therapies.
Surgery: In select cases, surgery to remove the prostate gland (radical prostatectomy) may be considered, primarily if the cancer has spread to a limited extent.
"The influence of PSA levels on treatment decisions can vary," explains Dr. Sridhar. "A rising PSA level after initial treatment (PSA recurrence) can indicate disease progression, which may prompt a change in treatment strategy. Conversely, a significant drop in PSA levels in response to treatment can indicate treatment effectiveness."
Conclusion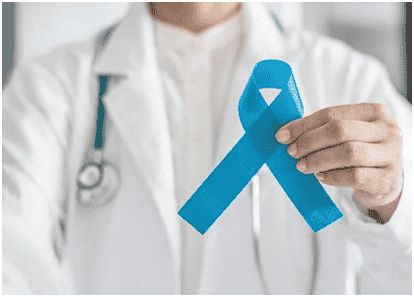 In the battle against metastatic prostate cancer, PSA serves as a vital ally. Its levels provide valuable insights into disease progression, treatment efficacy, and management. Regular monitoring of PSA, alongside a comprehensive clinical evaluation, empowers doctors. It helps them make informed decisions, personalize treatment strategies, and optimize the quality of life for patients.
Early detection and vigilant tracking of PSA levels offer the best chance of effectively navigating the complexities of metastatic prostate cancer. This approach ultimately strives for improved outcomes and enhanced patient well-being.
Cancer expert, Dr. Sridhar PS, encourages individuals with metastatic prostate cancer to focus on PSA monitoring. He advises seeking personalized guidance from healthcare experts to improve their quality of life and overall prognosis.
Do not delay. Seek medical intervention at the earliest as every minute counts in the battle against cancer.
FAQ
Q. What should the PSA be in metastatic prostate cancer?
PSA levels in metastatic prostate cancer can vary widely but are typically elevated, often exceeding 20 ng/mL.
Q. How often should you check your PSA for metastatic prostate cancer?
You should monitor your PSA regularly, typically every few months, to track disease progression and treatment response in metastatic prostate cancer.
Q. Can you have advanced prostate cancer with a low PSA?
Yes, it's possible to have advanced prostate cancer with a low PSA. This is because some aggressive prostate cancer variants may not produce significant PSA.
Q. What PSA level indicates advanced prostate cancer?
PSA levels alone don't determine advanced prostate cancer. However, a PSA level above 20 ng/mL or a rapidly rising PSA may indicate an advanced or aggressive form.
Q. What is the best treatment for metastatic prostate cancer?
The best treatment for metastatic prostate cancer depends on various factors. These factors include the extent of metastasis, overall health, and specific characteristics of the cancer. Common treatments include hormone therapy, chemotherapy, targeted therapies, radiation, and immunotherapy.