Post Views: 178
Facing a colon cancer diagnosis is a challenging journey that demands strength and endurance. Chemotherapy is often a crucial part of treatment for many patients battling colon cancer. This blog post sheds light on the 12 Cycles of Chemotherapy for Colon Cancer.
We'll delve into the world of colon cancer and the intense treatment regimen of chemotherapy. We'll discuss what to expect during each cycle, potential side effects, and how patients can maintain their physical and emotional well-being throughout this journey. Whether you're a patient, caregiver, or simply seeking to understand the process better, this post offers valuable insights, guidance, and inspiration from Dr. Sridhar PS.
Dr. Sridhar PS is a renowned radiation oncologist in India with over 20 years of experience providing hope and guidance for cancer patients.
So, what is colon cancer? Let us find out.
Understanding Colon Cancer
Colon cancer, or colorectal cancer, is a malignancy that originates in the colon or rectum (parts of the large intestine). This form of cancer develops when abnormal cells in the colon or rectum begin to multiply uncontrollably, forming a tumor.
"Colon cancer typically begins as a growth called a polyp," explains Dr. Sridhar, an eminent CyberKnife specialist in India. "The polyp may be benign (non-cancerous) at first but can become cancerous over time. If not detected and treated early, colon cancer can spread to other body parts."
Causes of Colon Cancer
The causes of colon cancer are complex, and the exact reason isn't always clear. However, several risk factors have been linked to an increased risk of colon cancer. These factors include:
Age: The risk of colon cancer increases with age, with most cases occurring in individuals over 50.
Family History: A family history of colon cancer or certain genetic conditions, like familial adenomatous polyposis (FAP) and Lynch syndrome, can elevate the risk.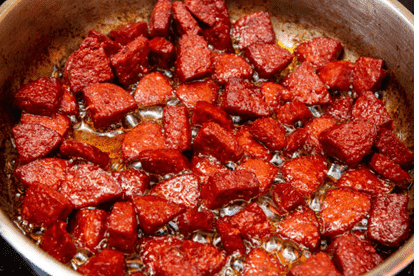 Diet: Diets high in red and processed meat and low in fiber, fruits, and vegetables may increase the risk.
Polyps: Colon polyps, particularly adenomatous polyps, can sometimes become cancerous growths if not removed.
Inflammatory Bowel Disease: Conditions like Crohn's disease and ulcerative colitis can increase the risk.
Genetic Factors: Certain genetic mutations can predispose individuals to colon cancer. These mutations are more common in some families.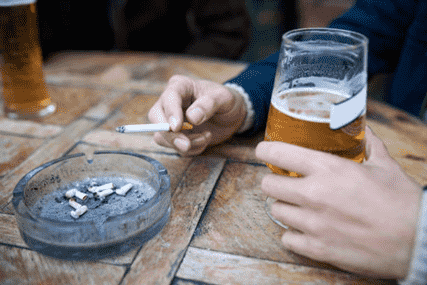 Lifestyle: Factors like smoking, excessive alcohol consumption and lack of physical activity are associated with a higher risk.
Diabetes: People with type 2 diabetes may have an elevated risk of colon cancer.
Radiation Exposure: Radiation therapy for other cancers, particularly in the abdomen or pelvis, can slightly increase the risk of colon cancer.
Race and Ethnicity: African Americans have a higher risk of colon cancer than people of other racial or ethnic groups.
Certain Medications: Some medications, such as long-term use of nonsteroidal anti-inflammatory drugs (NSAIDs), may be associated with a reduced risk.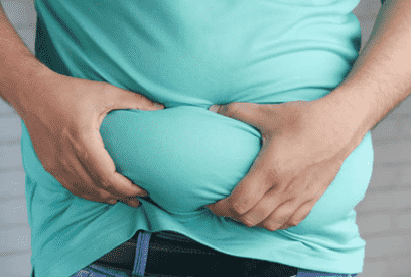 Obesity: Being overweight or obese, particularly with excess abdominal fat, has been linked to an increased risk.
If you have any of these risk factors, please visit Dr. Sridhar PS, a highly skilled immunotherapy doctor in India, for expert assessment and guidance.
Understanding the causes and stages of colon cancer is crucial for early detection and effective treatment. Screening, including colonoscopies, can help identify precancerous polyps or early-stage cancer when most treatable.
Stages of Colon Cancer
Colon cancer is typically categorized into stages 0 through IV, depending on the extent of its spread:
Stage 0 (Carcinoma in situ): Cancer cells are confined to the innermost lining of the colon or rectum.
Stage I: Cancer has spread to deeper layers of the colon or rectum but has not spread beyond the colon to nearby lymph nodes.
Stage II: Cancer has grown through the colon or rectum wall and may involve nearby tissues but has not yet spread to nearby lymph nodes.
Stage III: Cancer has spread to nearby lymph nodes but has not reached distant sites in the body.
Stage IV: Cancer has metastasized to distant organs, such as the liver, lungs, or peritoneum. This is the most advanced stage.
"When colon cancer advances beyond its early stages, chemotherapy often becomes a crucial treatment option," adds Dr. Sridhar PS.
Dr. Sridhar PS, well-known for IGRT and IMRT treatment in India, frequently recommends chemotherapy for colon cancer to destroy cancer cells that may remain after surgery.
Preparing for chemotherapy
Chemo for colon cancer involves using potent medications to destroy cancer cells, either as the primary approach or in conjunction with surgery and radiation therapy. Here are a few tips on how to prepare for chemotherapy:
Maintain an open dialogue with your medical team to address concerns and understand the treatment plan.
Consult a dietitian for a personalized nutrition plan that supports your treatment and recovery.
Stay well-hydrated throughout treatment to manage potential side effects.
Engage in light physical activity as your healthcare professionals advise.
Seek support from loved ones or support groups to cope with the emotional aspects of cancer.
Learn about and prepare for potential side effects like nausea or fatigue.
Arrange transportation to treatment sessions and consider assistance from friends or family.
Review your medications with your oncologist to check for interactions.
Address insurance, work adjustments, and legal documents like advance directives.
Maintain a positive outlook, as attitude can impact treatment response.
Rest assured, Dr. Sridhar PS and his healthcare team will guide you through the process, addressing your specific needs and concerns.
12 cycles of chemotherapy for colon cancer
The 12 cycles of chemotherapy for colon cancer typically involve a combination of drugs administered over a specific period. Common chemotherapy drugs for colon cancer include 5-fluorouracil (5-FU), oxaliplatin, irinotecan, and capecitabine.
"A cycle denotes the duration from one treatment round to the beginning of the next," explains Dr. Sridhar PS, a sought after doctor for tomotherapy in India. "These cycles vary in duration and may include multiple treatment sessions followed by a break to allow the body to recover."
Cycle 1-2: Initial Evaluation – Assess treatment response and adjust medications if needed.
Cycle 3-4: Targeted Therapy – Administer targeted drugs that inhibit cancer growth.
Cycle 5-6: Combination Chemotherapy – Introduce a mix of chemotherapy drugs to maximize effectiveness.
Cycle 7-8: Surgical Assessment – Evaluate the tumor's response to treatment for potential surgery.
Cycle 9-10: Continued Chemotherapy – Administer additional cycles to ensure thorough treatment.
Cycle 11-12: Monitoring and Maintenance – Monitor for remission and provide maintenance therapy if required.
These 12 cycles aim to shrink tumors, control cancer spread, and enhance the possibility of complete recovery. Treatment plans vary based on individual patient needs and responses.
"Surely, undergoing an intense chemotherapy regime will involve some side effects. Read on to understand some common side effects of chemo for colon cancer."
Side Effects of Chemotherapy
Side effects of chemotherapy for colon cancer can vary depending on the drugs used and individual patient responses. However, typical side effects may include:
Nausea and vomiting as chemotherapy can affect the digestive system.
Increased fatigue or weakness during treatment.
Digestive issues such as diarrhea or constipation.
Some chemotherapy drugs may cause hair loss.
Chemotherapy can reduce the number of red blood cells (anemia), white blood cells (increased risk of infection), and platelets (increased risk of bleeding).
Oxaliplatin, in particular, can cause neuropathy, leading to tingling or numbness in the hands and feet.
Skin sensitivity, rash, or other skin changes may occur.
Patients might experience a loss of appetite and weight changes.
Some chemotherapy drugs can lead to mouth sores or oral mucositis.
Dr. Sridhar ensures he discusses the treatment plan, including the specific medications and potential side effects, with his patients. He is highly respected for his compassion, dedication, and expertise in cutting-edge cancer treatment techniques, including CyberKnife Treatment in India.
Chemotherapy – During And After
Dr. Sridhar PS states, "Tailored care strategies and supportive interventions can help ease side effects and enhancing the overall quality of life during and after treatment."
A robust support system is invaluable during the chemotherapy journey. Friends, family, and support groups can provide emotional encouragement and practical assistance. Self-care is essential, encompassing a balanced diet, regular exercise, and adequate rest.
After completing chemotherapy, life takes on a new perspective. Many survivors find a renewed sense of purpose and a heightened appreciation for life's precious moments. It's an opportunity to focus on health, well-being, and the pursuit of personal goals, guided by the resilience gained through the challenges of cancer treatment.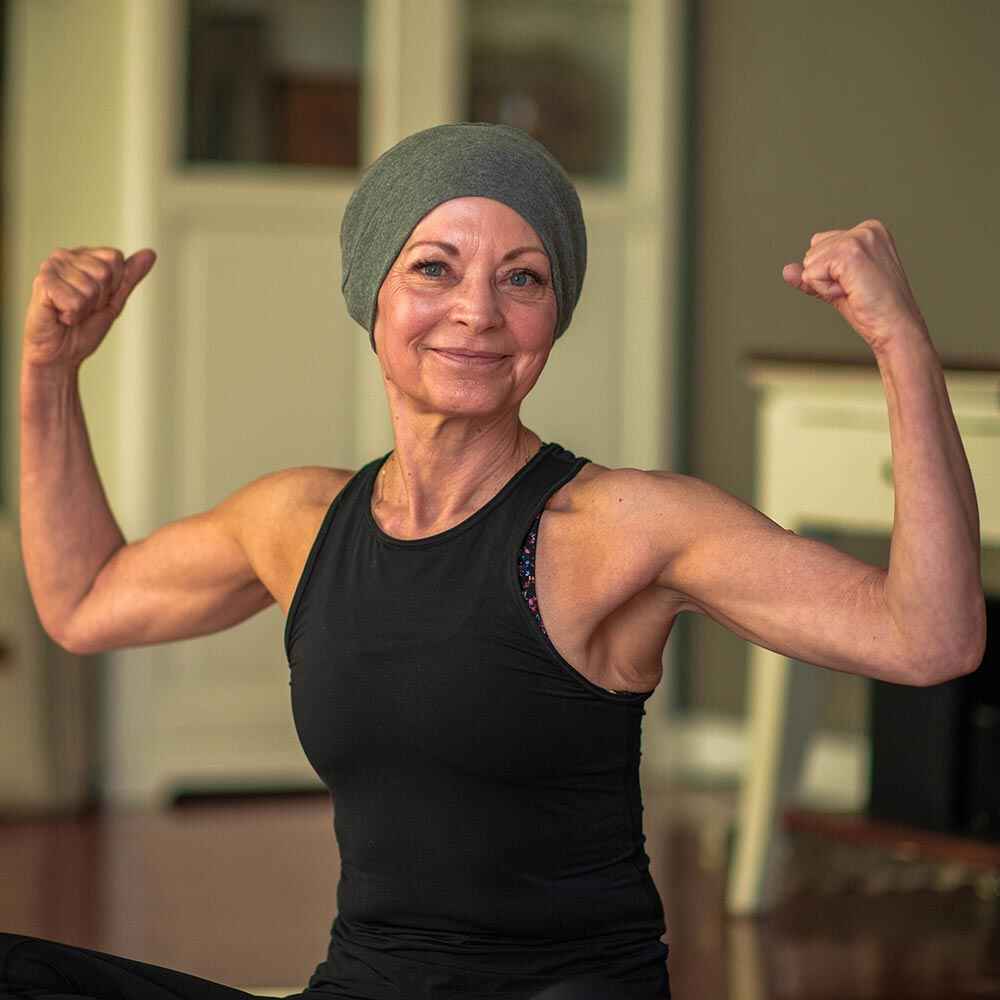 Conclusion
In the arduous battle against colon cancer, undergoing 12 cycles of chemotherapy is a testament to resilience and determination. Each cycle represents another step toward recovery. While the journey may be grueling, every cycle brings you closer to the finish line, where a brighter, healthier future awaits.
Throughout this process, the support of loved ones and the expertise of medical professionals are your unwavering allies. So always hold onto hope and the knowledge that you're not alone in this fight. With cancer specialist Dr. Sridhar PS and his healthcare team, let's advance toward a world where we conquer colon cancer, one cycle at a time.
"Pick up the phone and contact us now for immediate assistance."
FAQ
Q. What is the best chemo for colon cancer?
The choice of chemotherapy for colon cancer depends on various factors, including the stage and specific characteristics of the cancer. An oncologist determines it based on individual patient needs.
Q. Can chemotherapy cure stage 4 colon cancer?
Chemotherapy alone typically cannot cure stage 4 colon cancer. Still, it can help manage the disease, alleviate symptoms, and improve the patient's quality of life.
Q. How many cycles of chemo for colorectal cancer?
The number of cycles of chemotherapy for colorectal cancer varies depending on the treatment plan and the patient's response. It can range from a few cycles to more extensive regimens.
Q. When should I start chemo for colon cancer?
The oncologist decides the timing for starting chemotherapy for colon cancer based on factors like the cancer stage, overall health, and individual treatment plans.
Q. What is the next step after chemo for colon cancer?
After chemotherapy, the next step often involves close monitoring, imaging tests, and follow-up visits with your medical team to assess treatment effectiveness and address any further recommendations or interventions.