Post Views: 37
Cancer is a word that reverberates with fear and transforms lives in profound ways. It's a journey of despair, strength, resilience, and unity against a formidable adversary.
Within this journey of uncertainty, Dr. Sridhar PS emerges with the promise of unwavering dedication and advanced medical intervention. Dr. Sridhar PS is a highly-respected radiation oncologist in India who instills hope with compassionate care and expertise. His commitment to the art of healing through cutting-edge techniques and treatment options empowers patients to face cancer head-on.
Among these options, Tomotherapy and Radiation Therapy stand as prominent contenders, each with its own merits and capabilities. As we explore Tomotherapy vs Radiation Therapy, we will learn their mechanisms, benefits, and potential outcomes. By understanding the nuances that set them apart, we can make informed decisions that align with individual needs and aspirations.
Understanding Radiation therapy and its benefits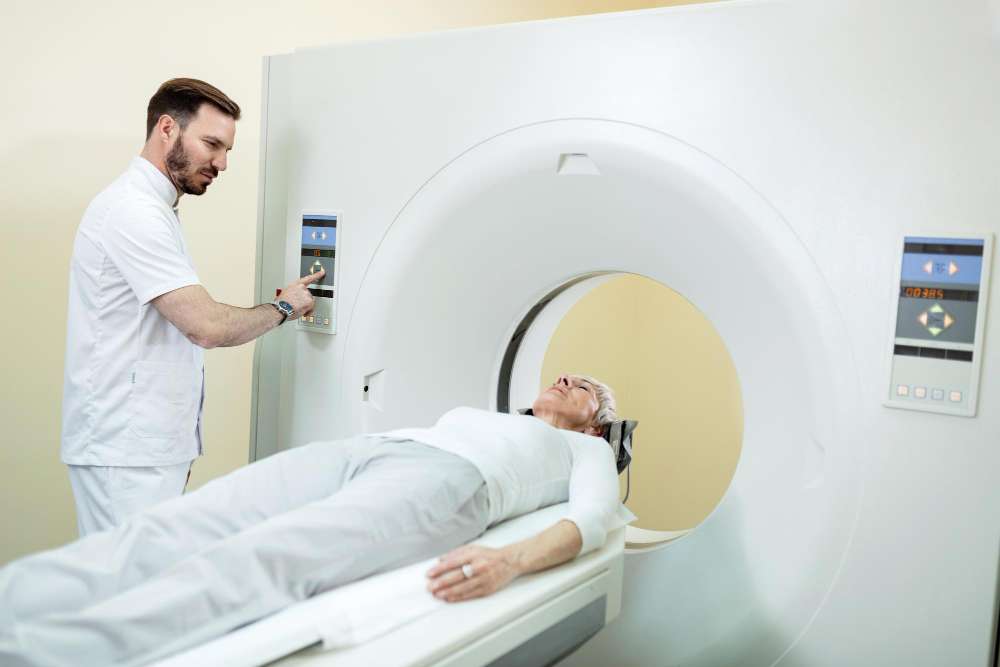 Radiation therapy is a medical treatment that uses high doses of radiation to target and destroy cancer cells while minimizing damage to surrounding healthy tissues. Depending on the cancer type and stage, it can be delivered externally (external beam radiation) or internally (brachytherapy). Radiation damages the DNA of cancer cells, preventing their ability to divide and grow.
Benefits of Radiation Therapy:
1.Targeted Treatment: Radiation precisely targets cancer cells, minimizing harm to nearby healthy tissues.
2.Non-Invasive: It's a non-surgical approach, eliminating the need for incisions.
3.Curative and Palliative: Radiation therapy can be used with curative intent or to alleviate symptoms in advanced stages.
4.Customizable: Treatment plans are tailored to each patient's unique case, optimizing effectiveness.
5.Combined with Other Therapies: It can be used alone or in combination with surgery, chemotherapy, or immunotherapy.
6.Outpatient Treatment: Most radiation sessions are outpatient, allowing patients to return home after treatment.
7.Minimal Recovery Time: Side effects are usually temporary and manageable, allowing for swift recovery.
8.Preservation of Organ Function: Radiation can target tumors in sensitive areas while preserving organ function.
9.Reduced Tumor Size: Shrinking tumors through radiation can make surgery or other treatments more effective.
10.Applicability to Various Cancers: Radiation therapy can treat various cancers, from localized to advanced stages.
Dr. Sridhar PS, a well-known immunotherapy doctor in India, adds:
"Radiation therapy's ability to precisely target cancer cells while sparing healthy tissues makes it a crucial tool in the fight against cancer, enhancing the chances of both cure and improved quality of life."
Understanding Tomotherapy and its benefits
Tomotherapy is an advanced form of radiation therapy that combines the precision of intensity-modulated radiation therapy (IMRT) with computed tomography (CT) scanning. This unique fusion allows for highly targeted and customizable treatment delivery. During a Tomotherapy session, the radiation beam continuously adjusts as it circles the patient, adapting to their specific anatomy and tumor shape in real time.
Dr. Sridhar PS is renowned for his expertise in the most advanced radiation techniques, including IGRT and IMRT treatment in India.
Benefits of Tomotherapy:
High Precision: Tomotherapy's continuous adjustment of the radiation beam precisely targets the tumor, minimizing damage to healthy tissues.
Conformal Treatment: It's effective for irregularly shaped tumors, ensuring that radiation conforms precisely to the tumor's contours.
Reduced Side Effects: The ability to spare healthy tissues leads to fewer side effects and complications.
Real-Time Monitoring: Real-time imaging allows for treatment modification, ensuring precise targeting throughout the course.
Enhanced Safety: Patient comfort is prioritized, as the system minimizes the risk of errors and overdosing.
Customized Treatment: Tomotherapy's adaptability suits various cancer types and complexities.
Optimized Efficacy: Precise targeting maximizes radiation delivery to the tumor, increasing treatment effectiveness.
Minimized Radiation Exposure: The system minimizes radiation exposure to medical staff during treatment.
Key Differences between Tomotherapy and Conventional Radiation Therapy
| | | |
| --- | --- | --- |
| Factor | Tomotherapy | Conventional Radiation Therapy |
| Delivery Technique | Utilizes a rotating beam that continuously adapts to the tumor's shape in real-time, allowing for precise targeting. | Employs fixed beams from different angles to deliver radiation. |
| Precision | Offers higher precision due to real-time adjustments, minimizing damage to surrounding healthy tissues. | Less precise, leading to potential exposure of nearby organs. |
| Complex Tumors | Particularly effective for complex, irregularly shaped tumors. | May struggle to conform to irregular tumor shapes. |
| Side Effects | Reduces side effects due to minimized exposure to healthy tissues. | It may cause more side effects due to less precise targeting. |
| Real-Time Monitoring | Allows for continuous monitoring and adjustment during treatment. | Doesn't offer real-time monitoring to the same extent. |
| Treatment Time | Generally, longer treatment times due to real-time adjustments. | Shorter treatment times. |
| Customization | Highly customizable treatment plans for individual patients. | Customizable but with limitations in precision. |
| Applicability | Suited for a wide range of cancer types, especially complex cases. | It is used for various cancers but may have limitations in treating complex cases. |
| Radiation Exposure to Staff | It can minimize radiation exposure to medical staff due to its targeted nature. | Staff exposure can be higher. |
| Treatment Efficacy | Highly precise targeting enhances treatment efficacy. | Efficacy depends on accurate targeting from fixed beams. |
According to Dr. Sridhar, "While conventional radiation therapy is effective, Tomotherapy offers enhanced precision, particularly suitable for complex cases, and reduced side effects due to real-time adjustments."
Potential Side Effects and Their Management
The side effects in both techniques, although Tomotherapy side effects are reduced, are similar and manageable. Let's look at the potential side effects and how to manage them.
1.Skin Irritation: Skin in the treated area might become red, dry, or sensitive.
Management: Apply recommended creams, avoid tight clothing, and protect from sun exposure.
2.Fatigue: Patients might experience tiredness during treatment.
Management: Plan rest periods and engage in light activities.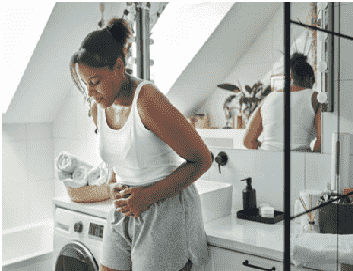 3.Nausea and Digestive Issues: Some individuals might experience nausea or stomach discomfort.
Management: Follow dietary recommendations, stay hydrated, and inform the medical team for potential relief.
4.Temporary Hair Loss: Hair loss in the treated area might occur.
Management: Discuss with the medical team; hair usually grows back after treatment.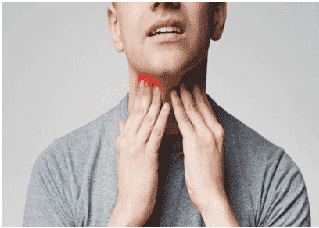 5.Difficulty Swallowing (Esophageal Irritation): If the treatment area includes the throat, swallowing might be uncomfortable.
Management: Opt for soft, non-spicy foods; inform the medical team if severe.
If you are concerned about these side effects, please do not hesitate to speak with Dr. Sridhar PS, a highly qualified Cyberknife specialist in India and Kenya.
Tomotherapy and conventional radiation therapy are versatile techniques used to treat a broad range of cancer types.
Cancer Treatable with Tomotherapy:
Prostate Cancer
Breast Cancer
Lung Cancer
Head and Neck Cancers
Pancreatic Cancer
Gynecological Cancers (Cervical, Endometrial)
Lymphomas
Liver Cancer
Pediatric Cancers
Cancers Treatable with Conventional Radiation Therapy:
Skin Cancer
Breast Cancer
Head and Neck Cancers
Gastrointestinal Cancers (Esophagus, Stomach, Colon, Rectum)
Brain Tumors
Bladder Cancer
Lymphomas
Bone Cancer
"The choice between the type of treatment provided depends on various factors," explains Dr. Sridhar PS. "The factors include the tumor's location, shape, complexity, and the patient's individual health considerations."
With over 20 years of experience, Dr. Sridhar PS is among the leading oncologists for people seeking CyberKnife treatment in India.
Cost implications of both treatment options
The cost implications of Tomotherapy and conventional Radiation Therapy depend on factors like location, treatment plan, facility, and insurance coverage. Tomotherapy cost often involves higher equipment expenses but can lead to fewer side effects and shorter recovery times, potentially reducing long-term healthcare expenses. Conventional Radiation Therapy costs vary based on equipment type.
Tomotherapy's precision might be limited due to availability in select centres, while conventional therapy is more widely accessible.
"Insurance coverage plays a significant role, and patients should consult providers, insurers, and treatment centres to understand costs," advises Dr. Sridhar. "Financial assistance programs could help manage treatment expenses."
Conclusion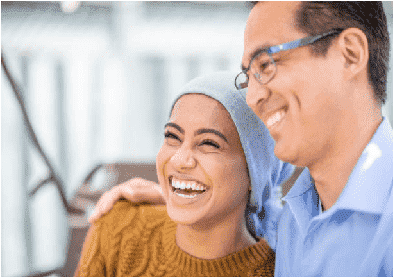 The choice between Tomotherapy and Radiation Therapy marks a pivotal crossroads in the cancer treatment journey. Each approach carries its own set of advantages, tailored to meet the diverse needs of patients and the complexities of their conditions. As we conclude this exploration, it's clear that the field of radiation therapy is witnessing remarkable strides, offering cutting-edge technology and time-tested methods to combat cancer.
Ultimately, the decision between Tomotherapy and conventional Radiation Therapy rests upon a thorough understanding of individual cases, preferences, and medical guidance.
As the expert oncologist and specialist of Cyberknife in India, Dr. Sridhar PS, says, "The path taken is deeply personal, guided by conversations with healthcare experts, and a profound commitment to fostering healing and recovery."
FAQ
Q1.Which is the best radiation therapy?
Determining the "best" radiation therapy depends on individual cases and factors. Tomotherapy offers high precision due to real-time adjustments, potentially reducing side effects and making it advantageous for complex cases.
Q2.What is the success rate of Tomotherapy?
The success rate varies depending on cancer type, stage, and patient characteristics, generally showing favorable outcomes comparable to other advanced radiation techniques.